LET THE OWNERS KNOW HOW YOU FEEL ABOUT THE LOCKOUT!
In an article this past week regarding the lockout, MSG Network and Foxsports.com hockey columnist Stan Fischler reported disgruntled hockey fans were yelling at former Florida Panthers forward Bill Lindsay to "get back to work" during an OSHL game.
I followed up on Mr. Fischler's comments by noting that hockey players are easy targets for the fans frustration, considering their high profile and visibility, while the owners, who deserve their fair share of the blame for this situation, are unrecognizable to most hockey fans.
So, in the interest of fairness, I'm posting up the photos of some of the owners and members of the NHL Board of Governors , as well as links to all 30 teams' websites where you can contact them to let them know your feelings about the lockout. Note that some teams have more than one owner, in which case either the most well known will be posted, or the team CEO.
ANAHEIM MIGHTY DUCKS:

Michael Eisner.
ATLANTA THRASHERS: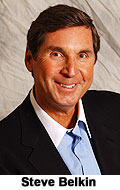 BOSTON BRUINS: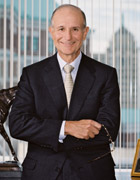 Jeremy Jacobs.
BUFFALO SABRES: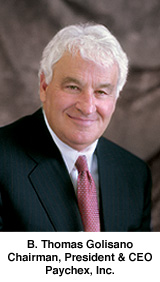 B. Thomas Golisano
CALGARY FLAMES:

Harley Hotchkiss
CAROLINA HURRICANES: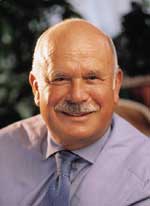 Peter Karmanos, Jr.
CHICAGO BLACKHAWKS: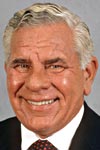 William W. Wirtz
COLORADO AVALANCHE:

E. Stanley Kroenke
COLUMBUS BLUE JACKETS: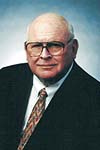 John H. McConnell
DALLAS STARS: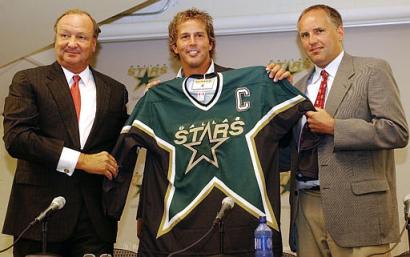 Tom Hicks (standing left of Mike Modano)
DETROIT RED WINGS: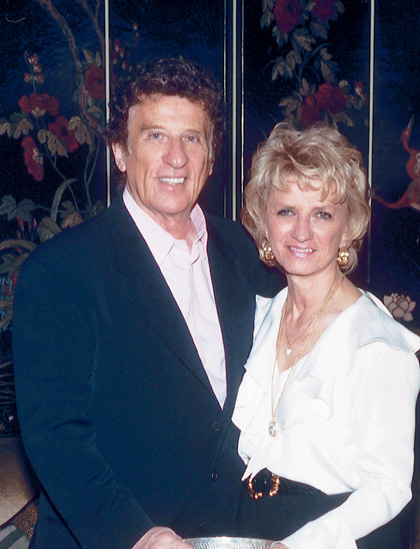 Mike and Marian Ilitch
EDMONTON OILERS: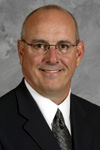 Patrick LaForge
FLORIDA PANTHERS:
No Photo Available.
Alan Cohen.
LOS ANGELES KINGS: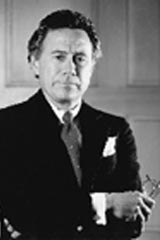 Philip F. Anschutz
MINNESOTA WILD: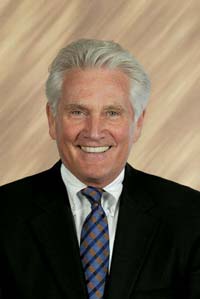 Robert O. Naegele, Jr.
MONTREAL CANADIENS:

George N. Gillett, Jr.
NASHVILLE PREDATORS:

Craig Leipold
NEW JERSEY DEVILS:

Lou Lamoriello
NEW YORK ISLANDERS:

Charles Wang
NEW YORK RANGERS: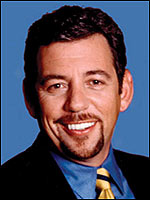 James L. Dolan
OTTAWA SENATORS: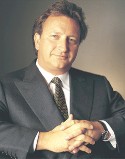 Eugene Melnyk
PHILADELPHIA FLYERS: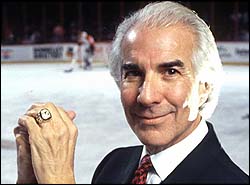 Ed Snider
PHOENIX COYOTES.


Steve Ellman and Wayne Gretzky
PITTSBURGH PENGUINS.

Mario Lemieux
ST. LOUIS BLUES.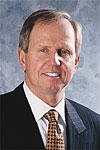 William J. Laurie
SAN JOSE SHARKS

Greg Jamieson
TAMPA BAY LIGHTNING.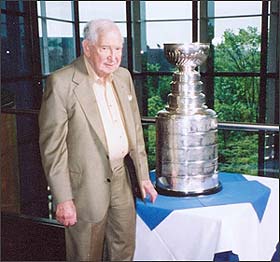 TORONTO MAPLE LEAFS.
No Photo Available.
Richard Peddie.
VANCOUVER CANUCKS.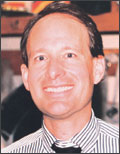 John E. McCaw, Jr.
WASHINGTON CAPITALS.